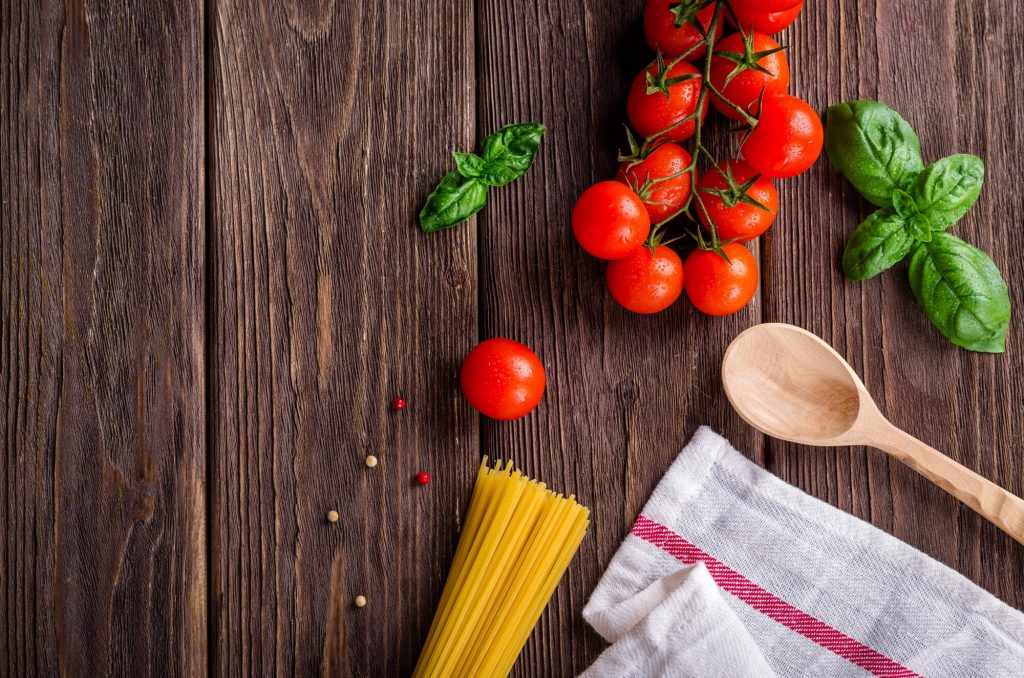 Traditional Italian cuisine forms part of the Mediterranean diet, which is widely acclaimed for its healthful properties. This diet is closely linked to a longer life and fewer health risks.
This is largely due to a propensity toward non-adulterated extra virgin olive oil, farm-to-table fare, and lean white meat.
Now, as studies show, Italians are slowly turning away from the healthy and sustainable diet of their forefathers. Is there any hope for healthy Italian meals in these times of over-processed, quick-fix foods?
Keep reading for more about authentic Italian meals that still pack a powerful nutritional punch.
Healthy Meals With Pasta
You don't need to choose pasta dishes laden with fat-laden meats and rich, greasy sauces. Pasta lends itself to a great variety of flavor combinations that tick all the right boxes.
It all starts with a portion of homemade pasta made from imported Italian flour. Good options include fettuccine, spaghetti, or Campanelle.
You can also opt for riced cauliflower or gluten-free pasta if you prefer.
Next, add a tasty classic Italian sauce like:
Marinara with organic tomatoes and California-grown garlic
Aglio Olio made from olive oil, fresh garlic, and Parmesan cheese
Pesto comprising fresh basil, pine nuts, garlic, and Parmesan
If you're looking for vegetarian or vegan options, you could stop right there and enjoy a delicious meal packed with antioxidants, potassium, and folate.
Carnivores can continue with a helping of hand-trimmed chicken medallions, scratch-made meatballs, traditional Italian sausage with no added fillers, fresh shrimp, or crab.
For an extra punch, you could enjoy a traditional Italian salad on the side with organic mixed greens, plump tomatoes, red onions, olives, and pepperoncini.
The next time you're dining at an Italian restaurant, try exploring the healthful options above instead of your regular greasy pizza.
Chicken Caprese
Chicken Caprese is a healthy, gluten-free choice with no refined sugar. It comprises a tasty combination of:
Pan-seared chicken breast
Pancetta
Cherry tomatoes
Basil
Melted fresh mozzarella
It's served on homemade spaghetti with a splash of sherry beurre blanc. These light, fresh flavors deliver a potent dose of lean protein, lycopene, iron, vitamin A, and vitamin C. It's also low in carbohydrates and fat.
Chicken breasts are an excellent source of protein and a tasty way to top up your body's levels of vitamins B, D, A, and C as well as zinc, iron, and calcium.
Meatballs and Marinara
Hormone-free beef meatballs are an excellent meal choice according to the AFS diet, which targets depression. They're a good source of protein, amino acids, minerals, and vitamins, especially when combined with Marinara sauce.
Marinara sauce comprises organic Italian tomatoes and garlic, adding vitamin C and other powerful antioxidants to the mix.
Tomatoes and garlic help boost immunity and preserve brain and heart health.
Garlic is particularly well-known for its antioxidant properties and has extra health benefits like:
Helping reduce high blood pressure and cholesterol
Lessening the risk of colon cancer
Antifungal, antibacterial, and anti-viral properties
Promotes glutathione production for detoxing
It's also a delicious, fragrant staple of most Mediterranean cuisine.
Sumptuous Soups
Italian soups made with traditional healthy recipes smack of the Tuscan countryside. That's thanks to mouthwatering combinations of comforting, fresh ingredients simmered together to the perfect consistency.
Try these classic bowls of nutritious goodness on your next night out:
Minestrone Soup
This ancient soup dates back to pre-Roman times when vegetarian diets were the norm. Originally, it comprised a flour porridge enriched with vegetables.
Around 2 BC the dish made its way to Italy, where it soon became a national favorite after a few local refinements. Nowadays, Minestrone soup is a simmered symphony of the following ingredients:
Carrots, celery, garlic, and onion
Made-from-scratch stock
Tomatoes and shredded cabbage
Kidney beans and chickpeas
Basil, parsley, oregano, pepper, and pepper bring out the flavors of these ingredients, while a sprinkle of grated Parmesan cheese ties it all together at the end.
You can tell this is a healthy dish just by looking at the ingredients, but you should know that it's packed with antioxidants, vitamins, and minerals.
It's also the perfect comfort food for chilly Pennsylvania nights.
Watermelon Gazpacho
Unlike hearty Minestrone, gazpacho is the ideal summer soup, offering refreshment and good health on warmer days. Gazpacho started its journey to fame in Spain, but soon spread throughout the warm Mediterranean countries.
This version, with watermelon, is an unusual but delicious take on the original and comprises:
Seeded, divided and cubed watermelon
Lime juice and lime zest
Fresh ginger root
Chopped tomato, green pepper, and cucumber
Cilantro, green onion, and jalapeno pepper
Watermelons aren't the first food you think of when you consider Italian cuisine, but Europeans have enjoyed them for over 5,000 years. They're still a popular summer crop in southern Italy, hence this version of gazpacho.
What's more, this fruit contains a host of health benefits within its pretty mottled green skin. It's an excellent source of:
Lycopene to protect against cancer and diabetes
Citrulline to help regulate blood pressure
Anti-inflammatory beta-cryptoxanthin
Vitamin A for eye health
Vitamin B6, and C to promote healthy skin
No sodium, fat, or cholesterol
Plenty of water for hydration
Despite its delicious sweet taste, watermelon is low in sugar and is an all-around good choice for a healthy treat, or in a refreshing Italian soup.
Enjoy Healthy Italian Meals in Exton, PA
The secret to enjoying healthy Italian meals lies in carefully preparing each dish according to traditional methods. That means starting with the purest ingredients with no added hormones, BHA, BHT, or nitrates.
We invite you to try these and other authentic Italian dishes at our award-winning true food restaurant. Get in touch to order your takeaways, or pop in for a meal at your earliest convenience.